Smarter. Energy. Solutions.
RD Energy Exists To Educate And
Provide Savings To Our Clients
RD Energy is highly focused on consistently educating our customers on the creation and implementation of a strong energy strategy to lower and minimize their energy spend while reducing their carbon footprint.   
RD Energy: Where strategy and savings meet
Our team believes that your financial and strategic goals concerning your energy consumption are attainable with the right game plan. We communicate the skills that you need to shift your prospective and discover new approaches that lead to your company's success. In short we become your energy coach.
Meet Our team of
energy saving specialists
Allison Dodge, Operations Manager
Allison (Ali) joined the RD Energy team in November 2008. Initially hired to focus on customer service and to track and manage the energy data for our industrial, commercial, institutional and residential accounts, we learned quickly that she could do that and more.  To a vast number of our accounts Ali has become the face of RD Energy.  Her growing knowledge of the energy markets, her work ethic, her attention to detail and her kindness to customers has helped RD Energy have an intensely loyal group of customers who know that their accounts are well watched over and supervised.  Ali works closely with our customers and suppliers to ensure the flow of information is accurate and timely. Through her hard work, honesty and integrity our customers know that their accounts are both important to RD Energy and that they receive our utmost attention.
Ali also follows the statistical data related to our business in order to provide business reports to best serve decision making. She also enjoys putting her marketing knowledge to work by helping develop programs and create presentation material that offers savings to consumers through our business association programs, our Demand Response and Peak Load Management programs as well as our Governmental Aggregation programs.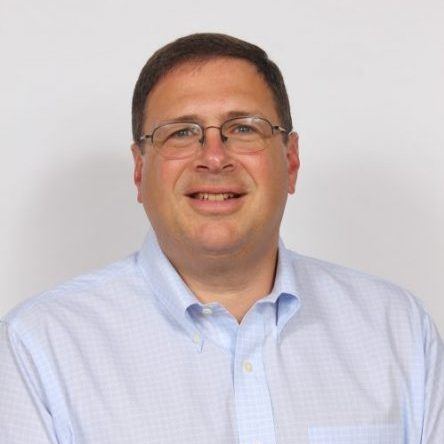 As President of RD Energy with nearly 40 years in the natural gas and electric business Darrell knows knowledge is power. One of the primary things he has learned is that energy buyers feel better about their decisions when they have a strong bond with their energy advisor and have a good understanding of the energy market.  As a Certified Energy Procurement Professional (CEP) received from the Association of Energy Engineers he has a greater grasp than most of what is truly important to a Buyer: Getting a good and fair competitive price, optimizing all the management tools available to lower the total energy spend as well as having in place an overall energy supply buying and operating strategy.
Darrell makes sure you understand the highlights of the wholesale energy markets and market trends.  We understand the importance of meeting or beating your energy budget and controlling your energy spend.  Darrell puts great pride in our ongoing customer education and the strong relationship we build with our clients. 
His personal guarantee is that the RD Energy team will provide your business timely pricing, timely contracting and timely service. You won't be left wondering when we will get back in touch or if we'll respond at all. It is critically important to us that we manage our customer's expectations at every point along the way; from initial contracting, to contract renewal to customer bill review and to customer questions. Every customer large and small is given the same exceptional level of service.
Some Of Our Certified Google Reviews
B Rose Beauty Bar
So easy to work with and knowledgeable! I'd recommend RD- energy to any friend or family member.
Marc Valentin
Great team of energy professionals to work with. Very proactive in identifying new opportunities and risk, not to mention, most importantly, impact on the bottom line. I am very thankful to have Darrell and team on my team!
Aaron May
RD Energy goes above and beyond to make sure their clients have the best rates. They are a pleasure to deal with. Trustworthy and very responsive to the needs of businesses. I recommend them highly.

Johnstown Village
We joined RD Energy for their competitive pricing, and we continue to stick with them for their outstanding customer service. The employees are friendly, courteous, knowledgeable, and family-oriented. They will go out of their way to ensure the clients' experience is top-notch. We would highly recommend RD Energy to any business who is looking for a significant energy cost savings with an excellent customer experience.
Pam F
In the business world, a great company surrounds itself with many advisors who help them manage their day to day operations. While most use experienced bankers, investment consultants and legal teams, we have found a great ally in the Energy Area with RD Energy, Darrell Brag and his associates. This company is not one that is trying to sell you anything, but will educate you and help you reduce your overall energy costs. They teach you how to be more efficient in your usage, how to take advantage of rebate programs and help you shop for the best energy brokers for your business. We have been amazed at what they have done for us and I would encourage you to take the time to investigate what they can do for your business. Warehouse/Distribution Business
Tony Amstadt
I've used RD Energy for several years now. 1st at my business and then at my home. Saved money both places. Just changed my electric at home today. Website is simple to use. I would recommend to my friends and family.
More Testimonials From Our Clients
Just Let Us Know A Convenient Time For You And Darrell will call you to discuss how we can save you money today!
We Can't Wait To Save You Money